There is something about Bangkok that you just can't put your finger on. To be perfectly honest, you're either going to love it or you're going to hate it. There is no middle ground. Nonetheless, there must be a reason why it has recently overtaken London to become the most visited city on the planet. Around 20.2 million tourists flooded into the Thai capital in 2017, so there must be something in the water there. Here are a few of the reasons why this dynamic megalopolis might have taken the top spot.
People
Anyone who has been to Thailand (and there are a lot of them) will know just how friendly the people are. There's a reason it's called "the land of smiles." It's one of the most hospitable and welcoming countries in the world.
Wherever you go, whatever you do, Thai people will be there to help you and guide you on your way. And Bangkok is a particularly friendly city that welcomes you with open arms.
The Food
Is Thai food the best in the world? It certainly has a good claim to be – and Bangkok is a melting pot of culinary artistry the likes of which is hard to beat. All influences of Asian cuisine can be discovered here – and many people return purely because of that.
There's something to suit every palette, from incredible street food to high-end eats and the exotic, acquired tastes of trying scorpions and tarantulas! It's an assault on all the senses, available round-the-clock.
Cost of Living
For an enormous, modern-day city, Bangkok is surprisingly reasonable to live in. Of course, this matters more for the millions of expats who choose to make the city their permanent home, but it really helps the tourists that you can get a lot of bang for your buck here.
You can live as extortionately or as frugally as you like – whatever suits your pocket or purse. Even those who are more financially challenged can enjoy this city as much as everyone else. The likes of London and Paris can't say the same.
All Walks of Life
Perhaps it is reflected in the diversity cuisine more than most things, but Bangkok is a very welcoming city. As such, people from all backgrounds, all races, and religions are encouraged to come here. As such, you get a very eclectic population.
It's a living, breathing capital that throws its doors open wide. There's no building of walls here – only building bridges.
The Shopping
Bangkok is one of the premier cities in the world in which you can shop until you drop. If you can't find it here – it probably doesn't exist. Many of those 20 million annual visitors are consumers looking for a bargain – and you can bet your bottom dollar they'll find one.
Being able to snatch up discounted brand names is a big bonus, but it says a lot when a shopping mall is one of the most photographed locations on Instagram. Hashtag – welcome to Bangkok.
Entertainment
Oh boy, you haven't lived if you haven't had a night out in Bangkok. It's one of (if not the most) jumping cities in the world when it comes to entertainment. If you can think it – you can most probably find it somewhere in this city when the sun goes down.
Bangkok is a very liberal, progressive city, and that's what keeps folk coming back for more. It's always happy hour somewhere in this forward-thinking destination.
An Entry Point to Thailand
Let's be really honest here – the real reason there are so many visitors to Bangkok might be because of how you get into the country! While the capital is a love or hate kinda place – the rest of Thailand is really where it's at.
With beautiful, tropical beaches, dozens of outdoor pursuits and activities, adventure travel experiences galore – and loads of lovely elephants – Thailand a travel destination extraordinaire, a backpacker's dream and a word-of-mouth tourist hot-spot. And you've got to land somewhere, right?! So, Bangkok will have to do.
Visit Bangkok Yourself
A visit to Bangkok, Thailand is certainly one of the most eye-opening experiences any traveler could possibly have. You could write books and books as to why it's become the most visited city on earth and you'd still not cover it all. The only thing you can really do – is to go and find out for yourself. Whether you're in the love it or in the hate it camp will remain entirely up to you!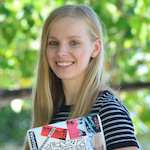 Agness Walewinder
Agness has been traveling since 2011, working as a digital nomad and online entrepreneur. Originally from Poland, she has a master's degree in New Media from Amsterdam University, studied English and Spanish for four years at the University of Wolverhampton, and has currently visited 65 countries and counting.