Any genuine traveler worth their salt will tell you that Cuba is a real bucket-list destination, a place that many globetrotters will stare wistfully out of windows and dream of visiting. And as the country steadily opens its doors to what is becoming a booming tourist economy, hidden gems are being discovered. One such location is the village of Vinales and surrounding national park. Here is why you must visit the Cuban countryside for yourself!
The Vinales Valley
Upon arrival in the region, you'll be struck by how green everything is, a landscape of lush flora interspersed with dramatic limestone rock formations. You're in the Parque Nacional Vinales, a UNESCO World Heritage site and the main attraction for visitors here. The village of Vinales makes an ideal home base, so set up shop there before embarking on a trek.
This will be your staging point from which to enjoy any number of activities in the area and to be as energetic or as lazy as you like. But first – enjoy a wander through the town at sunset – it's a place that's very easy on the eye.
Horse Riding
It's all very well and good if you want to hike the surrounding national park – it's as easy as walking to the edge of the town and discovering you're in beautiful, natural surroundings. But in order to get the most out of your stay here, we recommend seeing it from the back of a horse.
It often seems that horse riding was invented to explore Latin American countries, and Cuba is no exception. Saddling up just lends itself to discovering the Vinales region, and you'll never be too far from a reputable trekking center. Even if you're apprehensive about such an endeavor, still give it a try here – you'll be glad you did.
Tobacco/Coffee Plantations
Two of Cuba's famous exports are to be found in abundance in the Vinales Valley. In fact, one of the most popular excursions is to enjoy a horse ride to any number of tobacco or coffee plantations and take a friendly guided tour to see how these centuries-old institutions work.

You can watch the experts hand rolling the leaf, or enjoy endless cups of locally grown Joe. Even if neither stimulants are your cup of tea, you'll learn a lot about living and working in rural Cuba.
Rock Climbing
One of the reasons the Vinales Valley has been getting a lot of attention in recent times is because of the growing rock climbing community here. Word has spread that its a must-visit region for anyone who enjoys scaling things. The limestone rock formations that the valley is famous for are actually called mogotes, and people come from all over the world to conquer these 1000ft monsters.
Mural de la Prehistoria
A rather unique attraction in the region and something that sticks out like a sore thumb amidst its surroundings is this colorful mural created by local artist Leovigildo Gonzalez Morillo. Havana is synonymous with vibrant art, so why should the countryside be any different?
This 120 meters long and 612-meter high painting was conceived back in 1961, and it took 18 people four years to complete it. It costs a few dollars to actually stand at its base, but why bother when you could probably see it from the moon?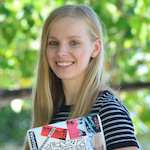 Agness Walewinder
Agness has been traveling since 2011, working as a digital nomad and online entrepreneur. Originally from Poland, she has a master's degree in New Media from Amsterdam University, studied English and Spanish for four years at the University of Wolverhampton, and has currently visited 65 countries and counting.