If you're planning a trip to Cuba you're in for a treat: Cuba is unlike any country you've ever visited before.  From the 1950s American cars to the single family mansions in the Vedado neighborhood of Havana to the cobblestone streets of Trinidad there is literally a photo opportunity at every corner.  But preparing for a trip to Cuba is unlike any sort of preparation you've likely done before.  Not being mentally prepared for what Cuba will bring could, unfortunately, damper your trip.  But rest assured this guide will give you the mental awareness you'll need on how to prepare for a trip to Cuba!
Prepare for the Unexpected
Prepare for something you, well, can't prepare for?  Yes, exactly!  When traveling in Cuba things will happen that you will need to take in stride with a smile.  Your taxi might break down, water in your casa/hotel might not be working on a given day, power might go down in your neighborhood for an unknown period of time, certain foods (fish, pork, etc.) might not be available at a restaurant on a given night due to a shortage, or a restaurant might be closed altogether with no reason given.  You will need to take all these things in stride and understand they are out of your control.  Unexpectedness should only add to the excitement of your trip to Cuba, not take away from it.
The Pace is Slow
Latin American culture is more laid back than ours in the U.S. and, in general, pace of life is too.  But, in Cuba, the pace is even slower than other Latin American counterparts.  That bares emphasizing again: the pace of life in Cuba is slow, very slow.  And this applies to everything: service in restaurants, paying for an item at a store, exchanging money, waiting for a bus, waiting for a band to take the stage at a venue, or a taxi driver taking a "less than optimal" route to your final destination.  Things in Cuba are not rushed, nor should you be since you're on vacation.  Being ready for a slow pace will surely help you prepare for a trip to Cuba.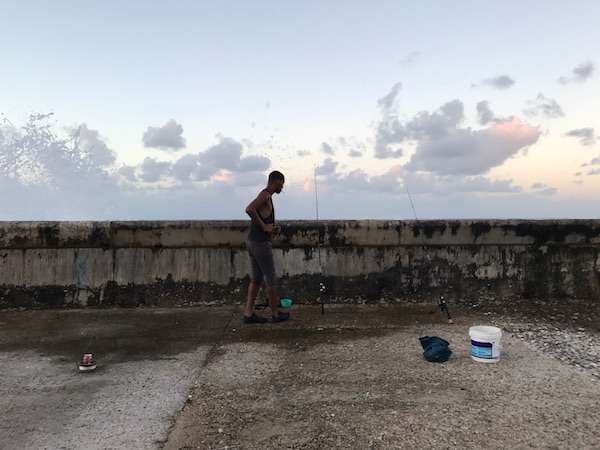 Prepare to be Disconnected
In today's internet-runs-everything life it seems almost surreal to go an hour let alone a day without Facebook, Snapchat, etc.  So do you think you can handle an entire trip to Cuba without internet access?  Well, your internet tolerance (or lack thereof) might be put to the test because that's exactly what might happen.  WiFi is only available in hotels or select hot spots around the country and cell service is spotty (and expensive) so if you're staying in a casa you might only get online a handful of times.  However, it's not the end of the world.  Going 5, 6 or even 9 days without internet is an amazing experience and you'll realize how much of your time is "wasted" browsing Facebook, etc.  Thus, your trip to Cuba should be spent as follows: disconnect from WiFi and reconnect with what's around you!
Understand the Accommodations
On your trip to Cuba you will either be staying in a (government) owned hotel or a (privately) owned casa particular (loosely equivalent to a Bed & Breakfast).  In either scenario you should prepare for something less than what you might find in other countries with similar ratings.  The hotels in Cuba, almost all rated 4 and 5 stars, are not really on the same level as equivalently ranked hotels in other parts of the world.  If you only stay in 5 star luxury hotels when traveling, Cuba is probably not the best place for you to visit (right now).  Casas, on the other hand, are in (old) homes and while they are clean almost all were built pre 1950s.  As long as you prepare for basic amenities (A/C, running water, a bed, clean sheets and towels) you will thoroughly enjoy your stay at a casa.  In fact, staying at a casa is a very special experience in Cuba as you will have the opportunity to live like a local!  Hence, set your accommodation expectations in line with (current) conditions and your trip to Cuba will be outstanding!
The Cuban People are Amazing
It's as simple as that: the Cuban people are amazing.  They are some of the kindest, smartest, most generous and honest people you will ever meet in your travels.  They are resourceful (making much with very little) and will go out of their way to help you.  While the Cuban people do not have much in the way of material possessions they will make you feel at home.  You're in for a truly, special feeling on your trip to Cuba.
Prepare for a Trip to Cuba
Knowing what to expect on your trip to Cuba will make your experience that much more meaningful.  Now you are mentally ready to take on Cuba and have the absolute best time.  Drink (plenty) of mojitos, dance salsa with locals along the Malecon, practice your Spanish with very fast speaking Cubans, and smoke a real Cuban cigar.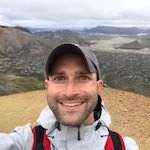 Jon Jaffe
While Jon lives in New York City he loves traveling the world, experiencing new cultures and finding those off the beaten path hikes. When not traveling he's most likely improving (his oft bad) fantasy baseball team