Icelandic food has been under estimated for years, but with the increase in tourism, there's been an increase in food evolution. A small island in the North Atlantic Ocean, Iceland is surrounded by water so fish is naturally a staple food. Sheep outnumber humans by nearly two to one, and because Iceland doesn't allow the import of live animals, lamb is also a plentiful food source.
Iceland's famous hot dog has become the country's National dish, and for tourists looking for a bucket list tick off, foods to try are sheep's head, whale, puffin and urine-soaked fermented shark (although locals don't actually eat these dishes any more). These strange Icelandic foods are part of its heritage, are only requested by tourists, and are no longer part of Iceland's traditional cuisine.
So what are the best things to eat in Iceland, and are you wondering if Iceland is vegan friendly? The capital Reykjavik has many restaurants serving excellent foods, and most will have one or two vegan options.
Hot Dog
The humble hot dog is Iceland's unofficial National dish, the best street food you can buy, and only costs around $2.50. Icelandic Hot Dogs are made with free-range lamb, and if you ask for "the works", it comes with raw and fried onions, relish, sweet mustard and ketchup.
There are many hot dog stands, but the best place to try one of Iceland's famous hot dogs is Bæjarins beztu (which translated mean "the best hot dog in town"). Located near the harbour, it has been in business since 1937, and famous people including Ex US President Bill Clinton, Kim Kardashian and Metallica singer James Hetfield have eaten here.
Plokkfiskur – Icelandic Fish Stew
With fish in abundance, fish lovers will definitely have plenty of dishes to choose from. If you want to try traditional local food, order Plokkfiskur, a firm favourite in Icelandic kitchens.
Made using haddock, potatoes, onions and béchamel sauce, this is a hearty Icelandic dish to warm you up after your waterfall hike.
Lamb Stew
Lamb Stew is another of Iceland's traditional dishes, and is served in almost every restaurant. It's simple, tender and full of flavor and if you visit during winter, this hearty meal will keep the cold at bay.
The broth is made from potato and carrot, lamb and spices, then served with a chunk of bread. A proper Viking dinner you can enjoy after a glacier hike or ice climbing.
Veganæs – A Vegan Restaurant for Meat and Fish lovers
Veganæs restaurant in Reykjavik is one everyone should try. They pride themselves on serving cruelty free comfort food, they just so happen to be vegan.
If you try their burger, fish dish, cheese balls or cupcakes, you may think they are trying to cheat you with their amazing flavors, and they can't possibly be vegan. Well, they definitely are!
Skyr
Skyr is a high protein, fat free, thick yoghurt-type dessert. It can be served with fresh fruit or granola, but if you are buying it in a supermarket, for an authentic taste look for MS Skyr or KEA Skyr brands.
This simple but delicious yoghurt has been enjoyed by Icelanders for thousands of years, but now it's starting to take over the world! Today, you can find it on supermarket shelves across Europe and America, so if you like the taste in Iceland, you can also enjoy it back home.
Brennivín ("Black Death")
Drinking alcohol is a favorite past time for Icelanders, and there is a surprisingly good nightlife scene. Beer in Iceland wasn't legalized until 1 March 1989, so locals concocted various creations. To celebrate the end of prohibition, Icelanders introduced an annual holiday they named "Beer Day".
There are many different types of beer, but the national drink is an unsweetened Schnapps called Brennivín, known as "Black Death". What a catchy, inviting name for a drink. Brennivin is made from fermented potato mash and seasoned with caraway seeds.
Traditionally a few shots of Brennivín were consumed to mask the unpleasant taste of putrefied shark flesh. Today its best served frozen, and consumed mainly for Þorrablót, the mid-winter feast.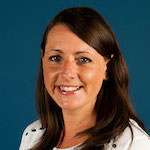 Angie Briggs
Angie is a Lonely Planet published, freelance travel writer galavanting around the world. Born in England, "home" is currently Cebu, Philippines, but who knows where it will be next month. Away from her laptop, you will find Angie helping to educate travellers how to use less plastic, scuba diving, and talking to stray cats.