If you've ever been lucky enough to visit Iceland then you'll know just how stunning it really is. It's got a good chance at being the most beautiful country in the world – and at the very least it's in the top ten. There's a reason why it always appears on our movie and TV screens. It's simply a gorgeous, photogenic location.
Sculpted over centuries from volcanic activity, this dramatic, intense and wild landscape is more than enough to keep outdoor enthusiasts happy. Here are some of the most incredible sights and attractions this small but bountiful island has to tempt you.
Reykjavík
In a settlement thought to date back to AD 874, you can be pretty sure there are lots to see and do in the world's most northerly capital city. With its Viking and Celtic roots, you'll be exploring a rich history here, and make sure to see the visually striking Hallgrímskirkja – Iceland's most iconic building.
But one of the biggest attractions in this part of the world – is the party. With Iceland's infamously lengthy nights during winter and nearly 24 hours of sun in summer – you can be sure of a unique atmosphere whatever the season. But be warned – it does funny things to some people and can get crazy.
The Northern Lights
No visit to Iceland would be complete without catching a glimpse of the Aurora Borealis, because this is one of the best places in the world to view the celestial spectacle. Time a visit from September to April to maximize your chance of catching the best show and catching the Northern Lights in Iceland.
They can be notoriously fickle though – so try not to pin all your hopes on seeing them in case they're not in the mood for peacocking.
The Blue Lagoon
A short drive from Reykjavik you'll discover another of Iceland's most popular tourist hot-spots. And we mean hot! The famous Blue Lagoon is a stunning geothermal spa that sits inside a lava field and can reach temperatures of up to 39 degrees C (102.3 F).
And with an abundance of minerals in the azure pool it offers numerous health benefits to anyone taking a dip. The surrounding landscape isn't too bad either!
Strokkur Geysir
If you have the chance to visit the geyser after which all geysers are named – you really should do it! Strokkur Geysir is one of the most famous in the world and shoots high volumes of water up to 30 meters into the air.
As well as seeing it erupt, there's also a visitor center explaining everything to do with these awesome forces of nature. It's educational as well as exhilarating!
Ice Caving and Hiking
With a name like Iceland, you'd expect it to have its fair share of the cold stuff – and indeed it does. One of the most popular outdoor pursuits here is to explore and hike the spectacular ice caves and the glaciers.
Vatnajökull National Park is home to Europe's largest glacier and one of the best spots in Iceland for enjoying the great outdoors. And if it looks familiar, that's because it's a regular location in Hollywood movies and TV series. This is where you can learn how to become Batman.
The Golden Circle
For a truly memorable adventure, make sure you explore Iceland's famous "Golden Circle." This popular sightseeing route takes in national parks, waterfalls, and the geothermal valley. It's 238 kilometers of natural awesomeness!
We would suggest hiring a car to do the whole route justice, but you can just as easily hike it or even use snowmobiles. And a snorkeling tour in the Silfra fissure – between two tectonic plates – will definitely tick one off the bucket list, too!
Horse Riding in Landmannalaugar
Did you know that Iceland has a blossoming horse-riding scene? That's because their domestic horse breed is a particularly well-mannered, small and trustworthy creature that can melt even the hardest of hearts or those too timid to give it a go.
But give it a go you must! And one of the best places to do so is in the Landmannalaugar National Park amidst some truly jaw-dropping scenery. There really is so much more to this country than a really difficult to pronounce volcano that occasionally disrupts European air traffic!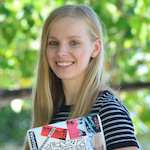 Agness Walewinder
Agness has been traveling since 2011, working as a digital nomad and online entrepreneur. Originally from Poland, she has a master's degree in New Media from Amsterdam University, studied English and Spanish for four years at the University of Wolverhampton, and has currently visited 65 countries and counting.