Ever take a vacation to be confronted with a dog, running on the beach? If you're anything like me, seeing a stray dog on the beach is like hitting the jackpot. No owner = no limit on playtime. Like any lottery winner, there are lows that come with the highs. After the initial excitement of playing with the dog, I always get sad, as I remember that I am no longer in the United States, and the chances of bringing this puppy back with me are pretty much slim to none.
The guilt lurks over me knowing that this dog will most likely never have a real place to call home. Copious amounts of vaccines, paperwork, and flight policies have proven to be roadblocks that prevent people from bringing these dogs back to the United States.
If you happen to be traveling to Belize, the odds are no longer against you.
How to adopt a dog from Belize
Make sure of the basics
The first order of importance is making sure your dog is at least 6 months of age, and that it has had its rabies vaccination, at least one month prior to the date of going to the United States. This will have to be noted in an official health document in the form of a valid rabies vaccine certificate. The dog should also be vaccinated for distemper, hepatitis, leptospirosis, parvovirus, and parainfluenza virus.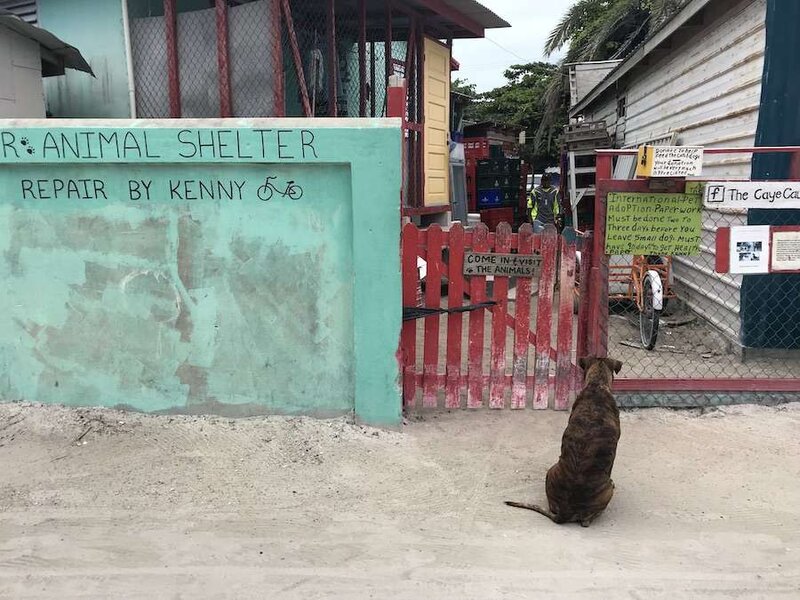 Meet Kenny Sampson, owner of the Caye Caulker Animal Shelter in Belize, who makes this process a lot easier. He started this no-kill nonprofit for dogs and cats 17 years ago, and it still serves as a safe place for the island's strays. This sanctuary is located across the street from the Ice and Beans Café. Kenny will provide the papers to you at his shelter. He also spays and neuters all of his dogs so you don't have to worry about scheduling the surgery yourself.
Get the certifications and paperwork
In addition to CDC regulations, when adopting a dog back to the US, make sure to also look into the US Department of Agriculture (USDA) and your destination state's regulations. For example, if you are bringing the dog back to the state of New York, you must obtain a Certificate of Veterinary Inspection (CVI) issued 30 days or less prior to entering in the United States. For those adopting from Kenny, he will also provide that document for you and it will be directly issued by a veterinarian.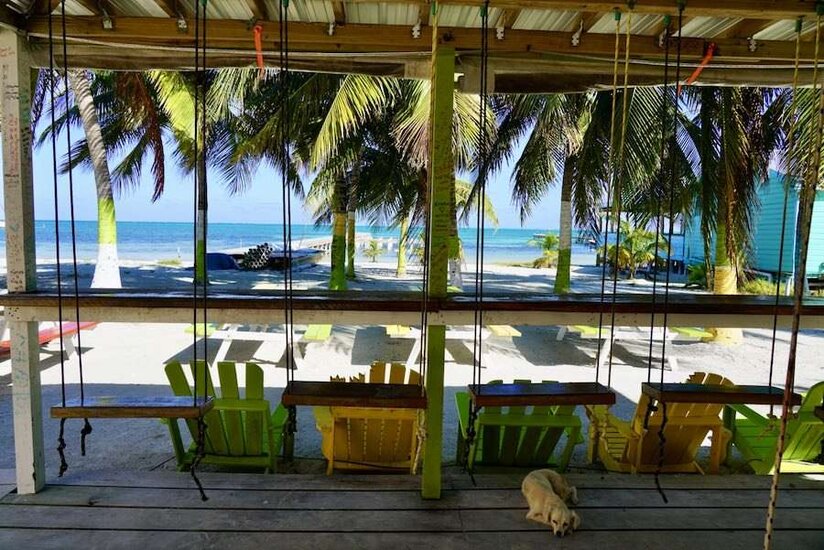 Finally, you will also want to get an Import Permit issued by the USDA Animal and Plant Health Inspection Service (APHIS). To obtain an application, simply contact them via their contact information which can be found directly on their website.
Check with your airline
The last bit of research you will want to do is to check your airline's policies. Do not make the mistake of bringing your new fur baby back to the airport without doing the proper research. Different airlines have different rules when it comes to transporting a dog back to the United States. For example, if you are flying American Airlines, the dog must be at least 8 weeks old to travel, you must have all proper documentation, and it will cost a $125 dollars fee per pet carrier in the cabin. Worst case scenario, you can always change your flight, but in order to avoid this dilemma and extra expense, simply consult with your airline ahead of time to make sure your new dog is meeting the requirements.
If adopting a dog is not a reality for you, the shelter welcomes donations in the form of medicine, food, pet supplies, and funds. Also, if you happen to see a stray dog running around, feel free to let Kenny know or simply bring the dog or cat to him. You can also donate your time, by coming to the shelter and walking one of the dogs.
Shane Nebbia
Shane is a corporate event planner in downtown Manhattan. When she isn't planning her next big trip she can be found waiting in two hour lines for milkshakes she saw on Instagram that don't actually exist, and petting dogs in dog parks that aren't actually hers