Iceland's popularity as a must-see destination is partly attributed to its use as a Game of Thrones film location. First used in 2011 for Season 2, Iceland has now become one of the show's favorite film locations, which has seen tourism double since the show premiered.  There are millions of Game of Thrones fans worldwide, and with a country as stunningly beautiful as Iceland, who wouldn't want to fall in love with the same place where Jon Snow and Ygritte met and found true love (in the show and in real life).
This island south of the Arctic Circle was chosen by film makers for its moody atmosphere, striking volcanic landscape and snowy glaciers. Known as "the land of fire and Ice" die-hard fans and lovers of the award-winning HBO show can visit many famous Game of Thrones locations in Iceland. So grab your fake fur coat and fluffy boots as we take you on a tour of Iceland.
Game of Thrones Location: The "Bloody Gate", House Arryn of the Eyrie
Iceland Location: Þingvellir National Park (also known as Thingvellir)
Long before Pingvellir National Park found fame as a Game of Thrones film location, it was part of the Golden Circle tour. With its fascinating geography, it forms the boundary of the Mid-Atlantic Rift where it's possible to snorkel/dive between two continents, the North American and Eurasian tectonic plates at Silfra.
Iceland's first parliament met here in 930AD, but it's now a well-known location for a few scenes, namely as the entrance to the Eyrie.
In Season 1 we see Catelyn Stark looking for her sister Lysa. In Season 4 episode 5, Littlefinger arrives with Sansa Stark, and in episode 8 The Hound brings Ayria Stark as his prisoner. In episode 10 we see Brienne of Tarth fight the Hound.
When tourists aren't around, White Walkers roam this area.
Game of Thrones Location: Arrowhead Mountain
Iceland Location: Kirkjufell
Kirkjufell is Icelandic for Church Mountain. It is one of the most photographed mountains in Iceland, and located near the village of Grundarfjörður on the Snæfellsnes peninsula.
It has a strong significance in the show. This location was used in Season 6, episode 5 when the Children of the Forest created the first White Walker.
Also, a short detour from Þingvellir is the 18-metre waterfall Þórufoss. It was used for the scene where Drogon the Dragon devours an Icelandic goat in Season 4 episode 6.
Game of Thrones Location: Wildling Camp and Haunted Forest
Iceland Location: Dimmuborgir
Near Mývatn is Dimmuborgir (meaning Dark Castles), a lava field with atmospheric caves and rock formations. In Icelandic Folklore its home to Grýla and her third husband Leppalúði, but in Game of Thrones its where Mance Rayder set up his Wildling camp in Season 3 north of the wall.
It is here that Ygritte stole Jon Snow's sword to lure him into the cave (no euphemism intended).Dimmuborgir was also where Samwell Tarly and Lord Commander Mormont were attacked by White Walkers in the Haunted Forest.
Game of Thrones Location: Jon Snow and Ygritte's Love Cave
Iceland Location: Grjótagjá
A small cave with geothermal water, surely this is one of the most famous film locations. Used in Season 3 episode 5, it's where Jon and Ygritte filmed their love scene.
It's close to Mývatn nature reserve but alas you can no longer bathe here. Geological activity between 1975–1984 caused the temperature to rise and its now too hot for humans (unless you want to use it to bake a human pie for Lord Frey).
Game of Thrones Location: Eastwatch by the Sea
Iceland Location: Reynisfjara
Located on the South Coast, Reynisfjara beach near Vik is a natural black volcanic sand beach.
It's used in Season 7 as Eastwatch by the Sea, where the Night's watch are guarding the wall.
Game of Thrones Location: Westeros
Iceland Location: Mýrdalsjökull
Close to Vik and east of the famous Eyjafjallajökull volcano (which brought flights across Europe to a standstill in 2010) is Mýrdalsjökull glacier.
This was used in Season 2 when men from Night's Watch hunkered down hoping to gain a vantage point over the Wildlings. They encountered a much deadlier enemy – the White Walkers.
Game of Thrones Location: North of the Wall
Iceland Location: Vatnajökull and Svínafellsjökull
Also on the South Coast is Skaftafell National Park, where you will find Vatnajökull, Europe's largest glacier which provides stunning views.
It's been used in seasons 2 and 3 as the territory of the Wildlings north of the Wall.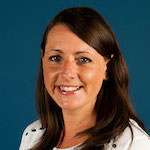 Angie Briggs
Angie is a Lonely Planet published, freelance travel writer galavanting around the world. Born in England, "home" is currently Cebu, Philippines, but who knows where it will be next month. Away from her laptop, you will find Angie helping to educate travellers how to use less plastic, scuba diving, and talking to stray cats.