General Country information
Country name: Belize
Total Population: 398,050
Capital: Belmopan
Independence Day: 21 September
Government: Unitary Parliamentary Constitutional Monarchy
Prime Minister: Dean Barrow
Currency: Belize Dollar
Official language: English, Spanish and Creole
Religion: Christian
Belize is a small country located in Central America. Did you know that unlike its neighbors, the main language spoken is English? Once a British Colony, Belizeans are actually tri-lingual and can speak English, Spanish and Creole. Now we have whet your appetite, check out more un-Belizeable facts.
Belize was a popular hangout for the Ancient Mayan Empire
For thousands of years, the Mayans were the original inhabitants of Belize. There are over 900 Mayan ruins, and the tallest building in Belize is Caracol, an ancient Mayan Temple.
Belize has some of the most iconic Mayan sites in all of Central America. One of the most famous is Xunantunich which translates to "Stone Woman", where the ghost of an old woman is said to live.
Belize hasn't always been Belize
Between 1798 until 1973 the Country was known as British Honduras when it was part of the British Colony.
It is unclear how Belize was named, however some believe it was provided by the priest's translator. The Mayan word "Balix," means "muddy waters," referring to the Belize River
Independence Day lasts for two weeks
Belizeans begin Independence Day celebrations on 10 September their "National Day" with the Battle of St. George's Caye. Up until their official Independence Day of 21 September, there are parades, marches, floats, live bands, and people all over the country wear their colors with patriotic price. September is a fun time to visit Belize.
It gas a giant sinkhole: the Great Blue Hole
Belize has the famous Blue Hole, a giant circular marine sinkhole over 984 feet (300 metres) across and 410 feet (125 metres) deep. It was made famous in 1971 by explorer Jacques Cousteau who declared Belize to be one of the top five scuba diving spots in the world. People travel from all over to experience the crystal blue waters and preserved underwater stalactites, which are considered to be the largest of their kind.
Belize isn't just one island
Around Belize there are approximately 450 islands which are called Cayes (pronounced "keys"). Some are tiny coral islets just big enough for a couple of palm trees, others like Caye Caulker have no motorized transport, and the only way to travel around is by foot, bike or golf carts. These Cayes make up the Belize Barrier Reef, a UNESCO World Heritage Site, and the second biggest reef after Australia. It's home to over 450 fish species, and boasts some of the best scuba diving and snorkeling in the world.
The world's first Jaguar reserve is in Belize
There are only two Jaguar reserves in the world, and Belize has the first. Set in a tropical forest, Cockscomb Basin Wildlife Sanctuary was established in 1999, but there is much more to see here than just jaguars! There are waterfalls, birds, hundreds of plant species and insects, a beautiful place to visit for nature lovers.
There are Gibnuts
A Gibnut is a rodent, a bush meat eaten when available, therefore making it a local delicacy. Known as "the Royal Rat", it was presented to Queen Elizabeth II in 1985 when she first visited the newly Independent Country. Apparently she gave it the Royal thumbs-up.
No Fast Food Chains here
If Gibnut doesn't take your fancy and you are craving traditional fast food, you are out of luck. There are no Pizza Huts, McDonalds, Burger King, Starbucks or KFC restaurants in the whole of Belize.
Watch out for a forest-dwelling dwarf
According to Belize folklore, in the forest lives a dwarf called El Duende who has no thumbs. He punishes children who kill too many animals, or who are causing mischief in the bush. Never whistle whilst you are in the bush, otherwise you will be calling for the dwarf to attack you.
It's bad luck to swim or travel on Good Friday
If you want to turn into a Mermaid, then go for a swim on Good Friday! Folklore tells of a disobedient child who swam in the lake and was turned into a mermaid, so it's considered bad luck to swim on this Holy Day. It's also bad luck to travel on Good Friday, and there is no cooking, no housework, no alcohol – it's a day to do nothing!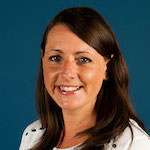 Angie Briggs
Angie is a Lonely Planet published, freelance travel writer galavanting around the world. Born in England, "home" is currently Cebu, Philippines, but who knows where it will be next month. Away from her laptop, you will find Angie helping to educate travellers how to use less plastic, scuba diving, and talking to stray cats.