Travel is one of life's greatest joys…until you get home and realize you can no longer fit into your pants. Going into a big trip, we all know that we need to suspend our day to day routines in order to get the most out of our experience. For most of us, that means forgetting your regular diet while on a trip and eating as much local food as possible, but more than a few days of gorging yourself on gelato in Italy or tacos in Mexico will inevitably derail the waistline of even the most dedicated gym goers. Luckily, eating healthy while traveling is manageable by following these simple tips and tricks.
Research the Local Cuisine
Before getting on the plane, do a little research on the local cuisine. You'll likely find that a country's food is far more varied and nuanced than the ten or so items you've already heard of. A few minutes of Googling will get you excited about all the local food you haven't ever heard of and will help you plan your culinary adventures instead of just defaulting to the most convenient option, which is often high calorie and generic. For example, if you're visiting Thailand, it's a lot more fun to brag to your friends about eating grasshoppers and bamboo worms than it is to tell them about the pad Thai that tastes about the same as the pad Thai you order in for lunch every day.
Googling ahead of time will also help you manage the calorie parade when you do decide to indulge in a local treat, like Pastis de Nata in Portugal. Make a point to get the best of the best because there's a huge variety in quality when it comes to must-try delicacies. There's no point in wasting your calories on a sub par product, so make a plan, do it right, and say "no" to lower quality offerings. You wouldn't go to New York City and treat yourself to a SaraLee grocery store bagel, would you? So why would you eat a room temperature, day old egg tart from the guy next to your hotel when you could have an ethereal experience with the fresh-out-of-the-oven tarts from Pastis de Belem, just a few miles away from downtown Lisbon?
Low on Carbs
Since traveling is all about trying new things and seeing (and eating) as much as possible in the time you have, eat a variety of foods and avoid carb-heavy foods you're familiar with. For example, skip the rice (or split one serving between two people) and order an unfamiliar veggie side dish instead. We all know what rice tastes like, so save the calories and the stomach space for something you can't get at home. Stick to two "healthy" meals for every "unhealthy" meal, and never have two unhealthy meals back to back. If you're stuffed yourself on Korean fried chicken for lunch, grab some grilled fish and exotic fruit from a street vendor for dinner.  Remember, the goal is eating healthy while traveling not overindulging!
Lastly, understand that no matter how much you try, you can't eat everything in one trip. So sorry to break it to you, but you're human and there's more food in the world than you'll ever be able to eat. Accept that fact now, and you'll be less likely to binge just because you may "never get to try this food again." Your body — physically and emotionally — will thank you by eating healthy while traveling.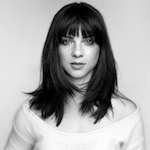 Brooke Siem
Brooke is a professional chef, writer, and thyme traveler currently meandering around the world. After co-founding and growing New York City's Prohibition Bakery into a sustainable business, she decided to leave her predictable life and travel around the globe. Her workspaces of choice include cute cafes and shanty restaurants on the beach, though she'll take a hammock if things get really dire.