Mention Greece to anyone and they will undoubtedly reply "ooooo Greek food is delicious". There are many traditional Greek dishes to suit every type of palette. With extensive coastlines and many islands, Greece has plenty of fish and meat dishes, but there is also an abundance of fresh vegetables and salad.
It's easy to be a vegetarian or vegan in Greece. Although there aren't many specific restaurants outside of the capital, the nature of this country's traditional foods means there are many options. Greece is famous for its cheese, olives and olive oil and you will not escape sampling all of these in the local restaurants known as Tavernas.
Greek Salad
Yes this is a thing! The Greek's have honored their entire country with a salad. A traditional Greek salad is made from chopped tomatoes, cucumber, onions, olives, feta cheese and oregano. An olive oil dressing is left for you to add. Served as a starter or as a side dish for a main, you will find a Greek salad on all restaurant menus.
This is the perfect traditional dish to suit everyone (for vegans just ask for a Greek salad without the feta). It's the feta cheese that turns an ordinary salad into something supreme. Of Greek origin, the word feta means brine cheese and is served in cubes. You simply cannot visit Greece without trying some of its world-famous cheese in at least one of the many dishes.
Olives and Olive Oil
Greece is also famous for its olives and olive oil. Restaurants will supply a dish of olives along with fresh bread and olive oil to enjoy with your pre-dinner drinks. There are literally hundreds of olives to choose from within the three categories of green, black and red.
The Greek word for olives is elies which is pronounced el-YES, however the Romans renamed them Olivas, so the English word is derived from this. Although Olive Oil is world-famous, its origins began in Greece in 2500 BC, stone tablets dating back to King Minos makes reference to this tree.
Moussaka
A legendary dish, just about every taverna on every island will serve Moussaka. As lasagne is to Italy, moussaka is to Greece and the two dishes are very similar.
Minced beef or lamb are sandwiched between layers of pasta and covered with a creamy cheese béchamel sauce. The beauty of this dish is it is equally as delicious when made from roasted aubergine and vegetables.
Gyros with Tzatziki sauce
Hailed as Greece's most famous street food, gyros is a bread-wrapped meat dish. In Turkey it's called a doner kebab, in the middle east it's a shawarma, and Greece it's known as gyros. Traditionally, spices are added to lamb which is roasted vertically on a spit/rotisserie. When it's cooked, slices are cut and served in pitta bread with sauce and sometimes salad. Today, beef, pork or chicken are also used.
Tzatzkiki sauce isn't just for gyros, it's widely used as a side dish and can be found in many recipes. Made from yoghurt, cucumber, garlic, it's believed the name "tzatzkiki" is derived from the Persian word zhazh meaning herb mixture, and various herbs can be added according to your preference.
Baklava
This is a delicious rich, sweet dessert. Phyllo dough and nuts are covered with honey/sweet syrup after baking to allow the pastry to soak it all up. A quintessential Greek food, this is probably one of the most famous dishes.
Don't forget to buy a box for loved ones back home (or just buy some for yourself to take back – once tried, you will definitely want more).
Ouzo
No trip to Greece is complete without trying their local fire water. Served cold in a shot glass as an aperitif, the licorice flavor is an acquired taste. The perfect opportunity for sampling ouzo is on a wine tasting tour.
For an authentic Greek experience, head to Tavern Kalokerinos in Athens for local food and entertainment. Drink plenty of ouzo, dance and sing along with anyone and everyone around you, then you can smash plates! Don't be alarmed, it's the Greek way of celebrating. Warning: I wouldn't attempt this in just any Greek restaurant!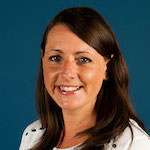 Angie Briggs
Angie is a Lonely Planet published, freelance travel writer galavanting around the world. Born in England, "home" is currently Cebu, Philippines, but who knows where it will be next month. Away from her laptop, you will find Angie helping to educate travellers how to use less plastic, scuba diving, and talking to stray cats.