Cuba is better known for its classic cars and cigars than its cuisine, but it should not be underestimated!  Although Cuban Food is simple, it draws influences from Native America, Spain, the Caribbean and Africa. Cuban dishes use fresh ingredients and are traditionally homemade due to it's no fast-food restaurant chain culture. Rice is the stable food, and as well as being served with every meal, the Cubans have made this the key ingredient in some of their must-try dishes.
Unlike some Caribbean food, Cuban cuisine isn't spicy so if you like it hot, ask at your paladar for salsa picante. This bottle of hot sauce is found in most paladar kitchens. But what is a paladar? A paladar is a family run restaurant usually in a converted part of a home, and is the best way to enjoy Cuban cuisine. Restaurants are owned by the State, and although privately owned restaurants have always been in Cuba, they weren't legalized until 1990 following an economic crisis. In fact, Travendly's trip to Cuba only utilizes paladars for their restaurants!
Now it's time to get your taste-buds tingling!
Moros y cristianos (black beans and rice)
You cannot leave Cuba without trying their stable dish. It is served at virtually every Cuban restaurant and controversially translated means "the Moors and the Christians". This Cuban dish represents a historical war; when the Christians drove the invading Muslim Moors from Spain to North Africa. Due to the fragrant aromas, if any Cuban food makes you want to jump up and dance the salsa, it's this one! Onions, peppers, garlic and oregano are all cooked together with black beans and rice to create this quintessential Cuban dish.
Shrimps in Coconut Sauce
This Cuban dish can be made using any fish, but shrimp, octopus or lobster are the most popular. Other tasty fish dishes to try are Mojo Shrimp, Shrimp Stew, Shrimp Creole, but now this is starting to sound like the Bubba Shrimp scene in Forrest Gump.
Ropa Vieja
Beef is a luxury in Cuba. Although people can own a cow for milk, it is illegal to kill or sell cows without the state's permission, and anyone caught doing so could spend time in jail. That being said, Ropa Vieja is considered to be one of Cuba's national dishes and is a popular entrée. Shredded stewed beef is slow cooked in tomatoes, onions, peppers and garlic and when served, it looks like a pile of old rags, hence the name Ropa Vieja means "old clothes". Sounds delicious right? It is! Why not make it in your own kitchen?
Lechon
Lechon is a dish which can be found in most Spanish colonies around the world. Lechon is a whole spit-roasted pig stuffed with herbs and spices, and cooked until the skin is light and crispy. It's mainly served with mojo, a spicy citrus marinade traditionally made with sour oranges. The mojo marinade also partners well with chicken so make sure you try it in some way on your Cuban trip.
Churros
Cuban's love sweets, and Churros are a classic example of delicious street food which can be found everywhere. Crispy dough sprinkled in sugar, they are best served hot straight after frying. A simple and tasty snack, some say they are addictive so be warned!
Cuba Libre
The traditional drink of Cuba is plain and simple rum and coke, known as Cuba Libre. The name translated means "Free Cuba" referring to Cuba's independence from Spain. The rum used is a light rum such as Bacardi and is served in a tall glass with ice, often with either a dash of lime or a slice on the side.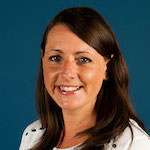 Angie Briggs
Angie is a Lonely Planet published, freelance travel writer galavanting around the world. Born in England, "home" is currently Cebu, Philippines, but who knows where it will be next month. Away from her laptop, you will find Angie helping to educate travellers how to use less plastic, scuba diving, and talking to stray cats.