Since the inception of the internet, people have been working remotely in a wide variety of industries. Basic Google searches for "digital nomad" and "work remotely" have increased steadily and definitively over the past five years. One source even boldly claimed that in the next 20 years, due to the increase in technology, increase in freelancers, and decrease in child rearing, we could see 1 billion remote workers by 2035.
Though we'll have to wait and see if that prediction comes true, cities all over the world are gearing up to handle the influx of remote workers. But not all locations are created equal. Digital nomads tend to look for locations that excel in four main areas: internet, cost, quality of life, and safety. Check these four boxes, and you have a location that's prime for a new generation of employees.
Chang Mai, Thailand
As one of the first international cities to gain traction in the digital nomad movement, Chang Mai continues to attract new workers. From a budget standpoint, it's difficult to argue with a one bedroom apartment that costs around $350 per month, as well as some of the best street food in the world. Chang Mai, in the northern part of Thailand, is also a bit more relaxed than Bangkok or other major South East Asian cities, which is appealing to many digital nomads who need a little room to breathe after a stressful day.
Chang Mai is also considered very safe. Violent threats and burglaries against Westerners are considered rare, though basic precautions should be taken, as in all foreign destinations.
Prague, Czech Republic
Prague is often rounded up in a list as one of Europe's most beautiful cities, and lately, it's taken off as a digital nomad hub as well. With plenty of co-working spaces (including the gorgeous K10 Coworking, located in the former Dutch embassy) and endless cafes with strong internet, it's easy to bang out emails while sipping on a cappuccino that costs less than $2.
Also, Prague's public transportation is outstanding and cheap, making it easy to get around without dealing with the cost and hassle of a car. And of course, Prague arguably has some of the best beer in the world, which automatically makes it a standout place to balance work and life.
Lisbon, Portugal
Thanks to a boom in development, Lisbon is quickly becoming a regional hub for digital nomads and creative thinkers both in Portugal and the world. The financial crisis hit Portugal hard in 2008, and the country has been working to recover ever since. The country still struggles financially, making Lisbon a cheap place to live in comparison to other European cities. Despite these struggles, Lisbon is a haven for startups.
The Portuguese community even created their own "Startup Manifesto" in order to transform Lisbon into a major hub. Forbes called Lisbon's Web Summit the "best tech conference on the planet," so they seem to be on their way.
Medellin, Colombia
Though the digital nomad community tends to give less attention to South America in comparison to other destinations, Medellin is quickly rising in the ranks. Gone are the days of Pablo Escobar's dangerous reign. Instead, Medellin is populated with cozy cafes, colorful streets, an average cost of living of under $1000 per month, and a thriving tech scene — even Mark Zuckerberg invested.
Of course, Pablo hasn't been forgotten. You can now go paint balling in one of his mansions if you're bored after a long day of digital nomading.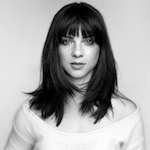 Brooke Siem
Brooke is a professional chef, writer, and thyme traveler currently meandering around the world. After co-founding and growing New York City's Prohibition Bakery into a sustainable business, she decided to leave her predictable life and travel around the globe. Her workspaces of choice include cute cafes and shanty restaurants on the beach, though she'll take a hammock if things get really dire.