Croatia has been considered one of Europe's most popular beach destinations for years, but the country's picturesque beauty isn't confined to beaches only. From bountiful national parks to epic mountain ranges, Croatia is full of stunning landscapes offering some of the most beautiful and untapped hiking in Europe. Here are some of the best hikes in Croatia along the Dalmatian coast to check out on your next trip.
Fort Imperial to Fort Strinčjera
If you're looking for an easy and picturesque day-hike from Dubrovnik, check out the beautiful hike from Srđ Hill just behind Fort Imperial to Fort Strinčjera. Fort Imperial is rich with Croatian history. Built initially in the early 1800s, on top of Srđ Hill, Fort Imperial was not only a hub during the Napoleonic Wars, but also integral in the defense of Dubrovnik, which was surrounded by Serbs and Montenegrins, during the war in 1991.
Reach the hilltop by cable car, and enjoy a panoramic view of the city of Dubrovnik, Island of Lokrum, Gruž Harbour, Peninsula Lapad, Adriatic Sea and Elaphite Islands at Fort Imperial. Sample a lunch of mediterranean cuisine at the Panorama restaurant and bar while you take in the views.
Vidova Gora
Vidova Gora sits on Brač island and is the highest peak on the Adriatic Islands, with an elevation gain of 700m. Check out this mountain range if you're up for a hike with moderate difficulty. The trail begins in the village of Bol and encompasses a seven mile loop that will likely take a hiker between three and five hours to complete.
As you near the summit, the path will become rocky and uneven, but the view from the top is well worth it with stunning panoramic views from the summit easily making it one of the best hikes in Croatia.
Mosor Mountain
Mosor Mountain is a 25km long mountain range, located between Split and Cetina canyon. Hike up Klis Pass, at the western edge of the mountain to explore the medieval fortress.
If you're a more experienced climber, check out the highest peak of the mountain, Veliki Kabal. Its 1339 meter slope is a perfect spot for those looking to alpine or free climb.
Cetina Canyon
Cetina Canyon has beautiful hiking and is only a 40 minute drive from Split. Follow the Cetina river upstream on the right side of the bank and you'll find spectacular hiking along the Illyrian River Trail. When nearing the end of the trail, you'll catch a breathtaking view of the Biokovo mountain in the distance.
Krka National Park
Krka National Park is located about an hour outside of Split and encompasses 109 square kilometers of land along the Krka River. The 1.6 mile loop is accessible for all skill levels and ideal for a relaxing day wandering through the flora and fauna.
Within the park, you can find many hidden gems, including an amphitheater built in the 1st century A.D. by troops of the XI Roman legion, as well as seven stunning waterfalls.
Stari Grad
Stari Grad, meaning "old town,"is located on the northern side of Hvar Island is a designated UNESCO World Heritage Site. Venture in virtually any direction over a variety of terrain, from easy seaside strolls to country valleys and steep, demanding all-day hikes.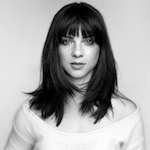 Brooke Siem
Brooke is a professional chef, writer, and thyme traveler currently meandering around the world. After co-founding and growing New York City's Prohibition Bakery into a sustainable business, she decided to leave her predictable life and travel around the globe. Her workspaces of choice include cute cafes and shanty restaurants on the beach, though she'll take a hammock if things get really dire.