Croatia has been producing excellent wine for decades, but it is only recently that they have become world-renowned. In the past, Croatian wine production was divided in two main regions — coastal and continental. However, within the past 10 years, experts have redrawn regional classifications within the country to four key territories: Dalmatia, Uplands, Slavonia/Danube and Istria/ Kvarner.
Within these four main wine regions, there are twelve sub-regions and 64 distinct varietals of grapes, but the most famous stretch of Croatia is its 1,800KM coastline called Dalmatia. The Dalmatian Coast is home not just many of the most memorable scenes of Game of Thrones, but also some of Croatia's most popular cities, Split and Dubrovnik, as well as islands Hvar and Brač. With crystal clear waters and over 100 wineries dotting the coast, Dalmatia is one of our favorite wine regions. But, the choices can be daunting, so here's a little cheat sheet to help you navigate the wonderful world of Croatian wines.
Croatian Wine Terminology 101
When shopping for Croatian wines, there are a few important terms that you'll see across every label to distinguish the quality or wine grade that you are buying:
Stolno Vino: is "table wine" and most likely to be found as a "house" wine at a local restaurant.
Kvalitetno Vino: is "quality wine" receiving the medium grade.
Vrhunsko Vino: "Excellent wine".
Arhivo Vino: is rare designation for a wine of excellent quality meant to be aged long-term.
Barrique: appears on labels to distinguish when wines have spent time in oak. More important terms are Suho (dry), Slatko (sweet), and Pola Slatko (half-sweet).
Croatian Wine: The Reds
Plavac Mali
Plavac Mali is the most-established red wine variety planted in Croatia. This grape varietal is one of the most planted in Croatia, particularly in the Dalmatia region, including Brač island. It is known for distinct notes of cherry-like flavor with hints of spices and peppers. Plavac Mali wines age well, tend to have high percentages of alcohol, and are rich in tannins. More recently, though, Plavac Mali producers have dialed back aging the wines in oak in order to reveal Plavac's notes of limestone and other identifying characterizes.
Babić
Made from blue wine grapes, Babić is characterized with strong density and a full-bodied taste. It's quite thick skinned and deeply colored with bountiful tannins. Flavors include dark berries, plums and figs as well as distinct spices. Maturation in barrels enhances the wines longevity and flavorful spicy taste.
Croatian Wine: The Whites
Pošip
Pošip is a popular white wine closely associated with the islands of Hvar and Brač. This light-skinned wine has a strong aroma and refreshing fruity notes, like apple, as well as a mildly acidic finish. The wine is often compared to a chardonnay and paired seafood, green salads and grilled fish.
Bogdanuša
Bogdanuša is an outstanding white wine indigenous to the island of Hvar. It has a nice floral aroma and a rich, dry taste. Its name translates into "gift from God" and indeed it has a light, refreshing taste. The flavor is similar is fresh and easy-going — perfect for a warm, sunny day in the Dalmatian summer.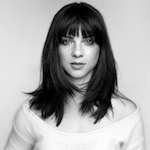 Brooke Siem
Brooke is a professional chef, writer, and thyme traveler currently meandering around the world. After co-founding and growing New York City's Prohibition Bakery into a sustainable business, she decided to leave her predictable life and travel around the globe. Her workspaces of choice include cute cafes and shanty restaurants on the beach, though she'll take a hammock if things get really dire.