Blink-and-you'll-miss-it. Belize is a pint-sized country that is often skipped as eager travelers race through Central America on the infamous gringo trail. There might be any number of reasons for that (not least because its tourist infrastructure is sorely lacking) but that's doing this exotic location something of a disservice. Belize is a country that definitely deserves a second (if not first) look.
A former British colony and the newest territory in this part of the world, it's still finding its feet when it comes to tourism – but the secret is steadily getting out. Before you visit Belize, this article will help you dip a toe into the warm waters of the Caribbean while keeping a foot firmly in historic Mesoamerica.
Everyone Speaks English
As we previously mentioned, Belize used to be owned by the British. As you visit Belize, you'll find (quite surprisingly for some) that this is the only country in Central America where Spanish isn't the first language. While this might not please those wanting to practice that tongue, it's quite a pleasant experience for the rest of us when it comes to getting around.
While 60% of the population is bilingual, anyone with English in their locker will find their stay to be devoid of awkward charades and language barriers. Perhaps another reason why it's become a popular retirement destination for native English speakers.
You Can't Drink the Tap Water
Don't do it. Not unless you're willing to risk "Montezuma's revenge." Some believe it's possible to drink the tap water only in Placencia – a beach resort village. But even then we wouldn't advise it. Regardless, in this part of the world, you should be very cautious when it comes to your liquid intake. Maybe it's best to just stick to beer (of which more anon).
Water purification tablets are always a sound investment. You shouldn't have any problems brushing your teeth, but when in doubt go with bottled water. Just remember to recycle afterwards.
World-Class Scuba Diving
If there is one thing that Belize is famous for – it's the sub-aquatic experience. Anyone who has ever strapped on an oxygen tank or sucked on a snorkel will have heard just how good the waters are here, including the second longest barrier reef in the world, and the breathtakingly mysterious "Great Blue Hole," the poster child of the Belize tourist industry.
Adventurous types flock to Belize to enjoy all kinds of water sports off the coast and the cayes (to which we shall return). Windsurfing, paragliding paddle boarding, kayaking, wakeboarding…if you can do it on or in the water you can do it here – which makes for a fantastic adventure holiday. But the real thrill – is most definitely under the waves.
The Islands are Called Cayes
To experience some of the aforementioned adventure sports, or to relax on a pristine, white sand beach with crystal clear azure waters, you'll more than likely need to head to one of the many Belize cayes. This is the name given to the islands of the country (pronounced 'keys'), and this is where you'll discover paradise on earth.
There are some 450 of these cayes dotted all along the Belize barrier reef, all with varying degrees of attraction. Some, like Caye Caulker (pictured above) are extremely popular with tourists, but there are plenty of all-but-deserted island getaways for you to live out your Robinson Crusoe fantasy.
They Love Beer
Who doesn't?! Beer is a very popular beverage in Belize, however, it's not going to be quite like what you're used to. Foreign imported beers are actually not allowed in the country, so everything is owned and brewed by the local Belkin Brewing Company – including Guinness – which has a different taste to its Irish counterpart.
That being said, you can buy the stuff everywhere, and you'll see everyone nursing a bottle at any time of day – all over the country. And is there really anything better than drinking an ice cold beer on a white sandy beach in glorious weather? It's a match made in Belize.
Unbelizable!
We managed to wait until the end of the article before cracking this cliched pun, but Belize really is worth the hype. Aside from a relaxing or adventure filled holiday, there's also an abundance of ancient Mayan locations to gawp at – so it'll intrigue the history buff too. A visit here will not disappoint. You'd better Belize it. (Sorry).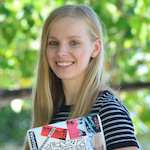 Agness Walewinder
Agness has been traveling since 2011, working as a digital nomad and online entrepreneur. Originally from Poland, she has a master's degree in New Media from Amsterdam University, studied English and Spanish for four years at the University of Wolverhampton, and has currently visited 65 countries and counting.