Cuban-American singer Camila Cabello was certainly not mincing her words in her 2018 hit, Havana. She's not the first and won't be the last artist to use the city as a muse, a place that has long inspired creative types to produce some truly wonderful work.
Just ask Ernest Hemingway. The seminal, Nobel Prize-winning writer spent over 30 years of his life here, and when you visit you too will discover what attracted him to these shores. Havana in particular marches to the beat of its own drum, a vibrant, crumbling, ramshackle collection of something you can't quite put your finger on; that in spite of itself – is somehow incredibly beautiful. Here are 5 must see sites in Havana, Cuba!
1. Old Havana
Wandering the narrow, dilapidating streets of Old Havana will leave you feeling like you're in something of a time warp. This UNESCO World Heritage site has vintage Cuba at every turn, from leafy, sun-kissed plazas to beautifully baroque buildings and lazy cafes where you can nurse a cold one and watch the world go by. Spending any length of time in this quarter of the city is one of life's little joys.
From the beautiful 18th century cathedral to the stunning Palace of the Captains (Palacio de los Capitanes) and all the plazas in between, if you don't fall in love with the city here – you're not doing it right.
2. Museum of the Revolution
After getting to know your bearings, it's time for a little history lesson – and what a history it is. Cuba's well-documented past is known to be less than plain sailing, and it's at the Museum of the Revolution that you'll discover some fascinating insights about it. Cuba's struggle for freedom has been a long and arduous affair and it is important and respectful to acknowledge the challenges the country has faced.
Housed in a stunning Neoclassical building (and the former presidential palace), it's worth a visit just for the external view alone. But there are many notable exhibits contained within, so it's not to be missed. A visit to Revolution Square to compliment your education is also encouraged.
3. Fusterlandia
Located on the outskirts of Havana you'll find this alternative gem – an entire neighborhood turned into an artist's canvas. The brainchild of Cuban artist Jose Fuster, this colorful complex needs to be seen to be believed – an even then you might not believe it! An obvious love letter to the talents of Picasso and Gaudí, you'll feel as if you've taken some kind of mind-altering substance while exploring here.
It's an explosion of painting, sculpture, mosaics, and everything else you can think of which will send you seriously down the rabbit hole. Don't see it after too many mojitos.
4. The Malecón
As well as the old town, an excellent way to acclimatize yourself to the city is to take a stroll along Havana's famous seafront promenade. Especially delightful at sunset, there are plenty of sights and attractions to enjoy, but it's really a wonderful way to rub shoulders with Havanan locals and to do a spot of people watching.
The seawall section stretches for around 6 kilometers from old Havana and there's some beautiful and eclectic architecture to marvel at as you meander its length. You'll also see plenty of classic motor cars – another of Cuba's most recognizable icons – thanks to Castro banning foreign imports in the 1950s. We could write an article about this alone.
5. Finca la Vigía
Another must see site in Havana is the former home of Mr. Hemingway, a man who became synonymous with good times in Cuba and enjoyed them to the max. His old residence is now a wonderful museum dedicated to his life and works, particularly on his years living, writing (and drinking) in the jubilant and musical streets of Havana. You can visit his favorite watering hole in the city, too.
It's been largely left unchanged since he departed Cuba in 1960, an is an intriguing window into a world he was deeply saddened to leave. If it was good enough for Hemingway – it's good enough for us.
This is but a drop in the ocean of delights the Cuban capital has to offer, and it wasn't easy choosing our top picks from some truly memorable sights and attractions. Your best bet is to visit Cuba yourself and see what all the fuss is about. You too can leave your heart here – before time finally catches up with Havana.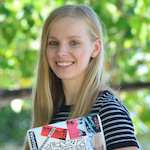 Agness Walewinder
Agness has been traveling since 2011, working as a digital nomad and online entrepreneur. Originally from Poland, she has a master's degree in New Media from Amsterdam University, studied English and Spanish for four years at the University of Wolverhampton, and has currently visited 65 countries and counting.