General Thailand Information
Country name: Kingdom of Thailand
Total Population: 68,863,514
Capital: Bangkok
National Day: 5 December
Government: Unitary Parliamentary Constitutional Monarchy
King: Maha Vajiralongkorn
Prime Minister: Prayut Chan-o-cha
Currency: Thai Bhat
Official language: Thai
Religion: Theravada Buddhism
1. Cat fans may know this
Siamese Cats originated in Thailand around the 14th Century, and are one of the oldest breed of cats.

You know the sleek, regal looking cats who act like they rule the world? Siamese cats were owned by members of the Thai royal family, who believed the cat would receive their soul after they died. The cat would then spend the rest of its life living in a temple, pampered by monks and priests. Oh how I would like to be a cat!
2. Speaking of Siamese
Conjoined twins, often referred to as "Siamese Twins" are named after Thai Brothers Eng and Chang Bunker. The brothers were born in 1811 joined at the chest and "Siamese Twins" was their circus "stage name" during their tour of America and Europe. They worked hard for the circus making themselves a lot of money. After moving to the States, they bought land which they farmed, built a house for themselves, and went into business as shop owners. After marrying two sisters they fathered 21 children between them. In 1873 aged 64 they died within a few hours of each other. Not a bad success story for two boys from a rural farming village!
3. Thailand hasn't always been Thailand
Up until 1939 (and between 1945-1949), Thailand was called Siam and was changed when the country reformed from an absolute monarchy to a constitutional monarchy.
Thailand is the only Asian country never to have been colonized, hence the name Thailand means "Land of the Free".
4. Thailand is the most visited City in the world
Thailand's capital Bangkok is the most visited city in the world welcoming 20 million visitors a year.

Bangkok's full name is actually Krungthepmahanakhon Amonrattanakosin Mahintharayutthaya Mahadilokphop Noppharatratchathaniburirom Udomratchaniwetmahasathan Amonphimanawatansathit Sakkathattiyawitsanukamprasit. Translated it means "City of angels, great city of immortals, magnificent city of the nine gems, seat of the king, city of royal palaces, home of gods incarnate, erected by Visvakarman at Indra's behestEasy to say right? Now repeat it out loud.
5. Don't disrespect the King
The King is highly regarded and Thailand has the lese majeste rule. This law means if anyone acts disrespectfully towards the King, they could be imprisoned for treason.
Hollywood fans may remember the Yul Brynner movie "The King and I" or the remake "Anna and the King"? Both were never shown in Thailand because they were considered derogatory to the King. The former King Bhumibol Adulyadej was the world's oldest living Monarch and the richest before he died in October 2016. He was adored by his people, and the Thai Government pronounced the King's birthday of 5 December Thailand's National Day.
6. Red Bull gives you wings
The famous energy drink Red Bull was inspired by a Thai named Chaleo Yoovidhya. Austrian Dietrich Mateschitz got the idea after tasting Chaleo's invention called Krating Daeng, which he discovered cured his jet lag . Krating Daeng translated in Thai means Red Bull. Mateschitz adapted the flavor to suit Western tastebuds, and together with Yoovidhya, formed the company Red Bull GmbH in 1987. Party goers often enjoy Red Bull with Thailand's National drink, SangSom whiskey.
7. Thai's are the world's greatest plate washers
Thailand holds the Guinness World Record for the longest line of washed plates. In 2013, scrubbers washed a whopping 40,800 measuring a total of 6.7 miles (10.8km) in length.
8. Feet etiquette
Feet are considered lowly because they represent an attachment to the ground, it is therefore considered offensive to show the bottom of your feet.
When posing for photos with Buddha statues in Bangkok or Chiang Mai, never kneel facing away with your feet towards Buddha as this is hugely disrespectful.
9. Don't forget your underwear
It is illegal in Thailand to leave the house without wearing underwear. How will anyone ever know? Unless you going skinny dipping after too much SangSom!
10. The Vegetarian Festival isn't what you think
Vegetarian tourists thinking of attending this festival should think again! Held annually during October in Phuket, people at the vegetarian festival pierce body parts with everyday objects. Whilst walking around in a trance-like state, it is believed the self-mutilation purifies the soul. The festival gets its name because participants refrain from eating meat during the month, in the belief they will be rewarded with excellent health.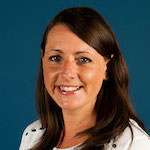 Angie Briggs
Angie is a Lonely Planet published, freelance travel writer galavanting around the world. Born in England, "home" is currently Cebu, Philippines, but who knows where it will be next month. Away from her laptop, you will find Angie helping to educate travellers how to use less plastic, scuba diving, and talking to stray cats.