How well do you think you know Croatia? Game of Thrones fans will know Kings Landing was filmed in Split and Dubrovnik. Europeans may know Croatia borders the five countries of Slovenia, Hungary, Serbia, Bosnia & Hercegovina, and Montenegro (six if you include Italy as a maritime border). Apart from that, how many of these 10 crazy Croatian facts will surprise you?
General Croatia Information
Country name: Republic of Croatia
Total Population: 4.2 million
Capital: Zagreb
National Day: October 8th
Government: Unitary parliamentary constitutional republic
President: Kolinda Grabar-Kitarović
Prime Minister: Andrej Plenković
Currency: Kuna (HRK)
Official language: Croatian
Religion: 91% Christians.
Official Website: vlada.gov.hr
10 Fun Croatian Facts
1. Croatia has one of (if not the) world's smallest town
Hum in Istria, Northwest Croatia has a population between 20-30. With its stone streets, churches, massive City walls, and proximity to Buzet (the "town of truffles"), historic Hum is more than just a small place to visit.
2. It has more hours of sunshine a year than Sydney
Croatia boasts an astonishing 2,715 hours of sunshine a year, more than Sydney which receives around 2,592.
3. Alfred Hitchcock believed Zadar has the worlds' best sunsets
Zadar in the seaside town of Dalmatia has the best sunsets in the world according to Alfred Hitchcock. The famous director quoted in 1964 'Zadar has the most beautiful sunset in the world, more beautiful than the one in Key West, Florida'.
4. Neckties and Cravats were invented by Croatians (as well as other really cool stuff)
The modern necktie and cravat originated during the Thirty Years war (1618 – 1648). Croatian mercenaries wore them as part of their uniform, which caught the eye of King Louis XIV. In 1646 when he was only seven, he began wearing one starting the fashion for French nobility, which later spread throughout Europe.
Croatia is also linked to these cool inventions:
In 1906 the first solid fountain ink pen called the Penkala was invented by Slavoljub Penkala.
Anthony Maglica invented the amazing Maglite. Used by travelers around the world, its standard issue gear of police officers in the USA. Maglica was born in New York 1930, but grew up in his mother's native country of Croatia moving back to the States in 1950.
MP3 Player. Although Apple took the MP3 player to another level, it was the Croatian programmer Tomislav Uzelac who created AMP in 1997. This is considered to be the first successful MP3 player.
5. Croatia holds some crazy Guinness World Records
Speaking of neckties, Croatia is in the Guinness World Records for the largest! In October 2003, Croatians took five days to make a necktie which measured 2,650 feet (808 meters), it was then hung around the Pula Arena.
Check out these crazy Croatian World Records:
The longest strudel (1,479 meters, held since June 2016)
The Largest cup of cappuccino (440 gallons, held since September 2012)
The Largest box of Popcorn (1,857 cubic feet, held since April 2011)
Longest distance moonwalk in an hour (3.54 miles/5.7km, held since October 2009)
Fastest time to push a car one mile (15 minutes 21 seconds), held since June 2009)
Until 2016, they held the record for the biggest white truffle [link to Croatia Food post]
6. The Greeks influenced Croatian Wine
For over 2,500 years, the Greeks have influenced Croatian wines. This makes Croatia a great destination for wine lovers and foodies
7. The Zinfandel Grape originated in Croatia
It was recently discovered that the popular Californian Zinfandel grape variety originated in Croatia. As the grape wasn't known anywhere else, Californians believed it was from the Golden State. Dr Carole Meredith, a grapevine geneticist, discovered the truth by analyzing the DNA of the grapes leaves.
8. Split has its own Egyptian Sphinx
Over 4,000 years ago, Roman Emperor Diocletian brought 12 Sphinxes from Egypt to Split. Made from black granite, only one Sphinx has survived which is displayed at Diocletian's Palace.
9. 101 Dalmatians
The popular black and white dog breed made famous in the Disney movie "101 Dalmatians" can be traced back to Croatia and the Dalmatia region.
10. Croatia has the largest Neanderthal remains
In 1899, the Paleolithic site of Krapini in central Croatia was found to have the largest number of Neanderthal fossil bones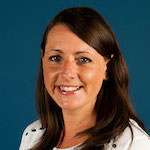 Angie Briggs
Angie is a Lonely Planet published, freelance travel writer galavanting around the world. Born in England, "home" is currently Cebu, Philippines, but who knows where it will be next month. Away from her laptop, you will find Angie helping to educate travellers how to use less plastic, scuba diving, and talking to stray cats.