Iceland Northern Lights Trip Dates
Wed, December 27, 2023 – Mon, January 1, 2024
Fri, January 12, 2024 – Wed, January 17, 2024
Thu, February 15, 2024 – Tue, February 20, 2024
Wed, March 6, 2024 – Mon, March 11, 2024
Wed, October 23, 2024 – Mon, October 28, 2024
Fri, December 27, 2024 – Wed, January 1, 2025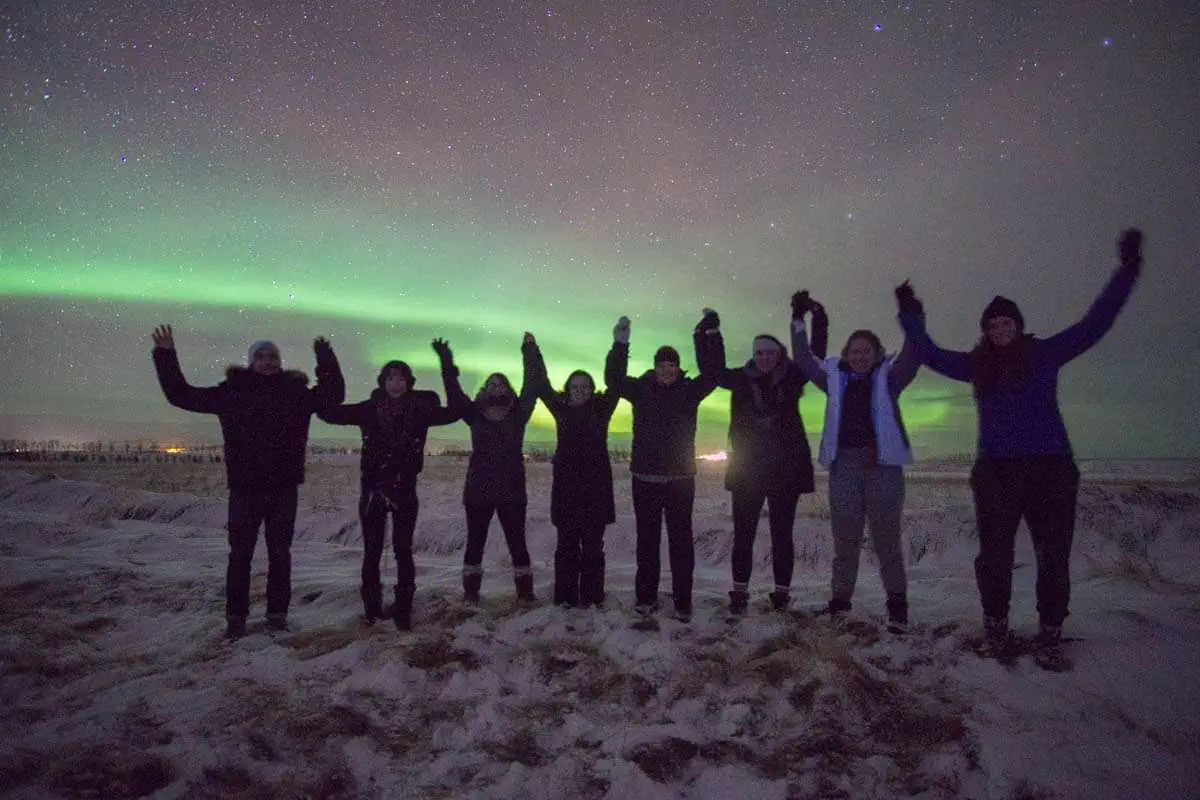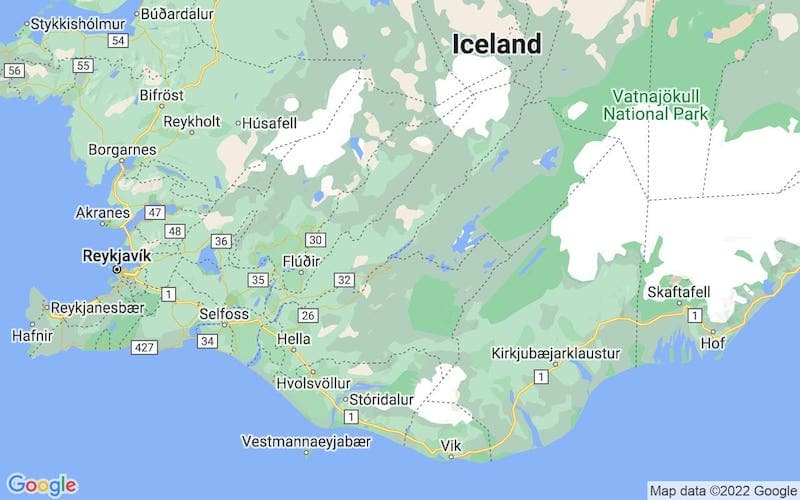 Reykjavik
Thingvellir National Park
Vatnajökull National Park
Jökulsárlón Glacier Lagoon
Gullfoss Waterfall
Strokkur Geyser
Reynsidranger Sea Stacks
Seljalandsfoss Waterfall
Skógafoss Waterfall
Reynisfjara Volcanic Beach
Eldhraun Lava Field
Fjaðrárgljúfur Canyon
Blue Lagoon (Optional)
Witnessing (hopefully) the Aurora Borealis, one of nature's most magical phenomena
Walking through the Mid Atlantic Ridge: from Europe to Asia in minutes
Watching the Strokkur Geyser erupt
Exploring some of Iceland's finest natural wonders: Jökulsárlón Glacier Lagoon, Fjaðrárgljúfur Canyon, and Reynisfjara (black sand beach)
Seeing some of the most magical and powerful waterfalls in all of Iceland: Gullfoss, Seljalandsfoss, and Skógafoss
Glacier hiking on Europe's largest glacier (Optional)
Airfare is not included in the price of our Iceland tour. When purchasing airfare please do so as follows:
Arrival: Fly into Keflavik (airport code: KEF) on the first day. If you are signed up for the Blue Lagoon excursion you must land by 8:30am. If you are not doing the Blue Lagoon excursion you may arrive at anytime though we recommend that you land by 4pm (if possible).
Departure: Fly from Keflavik (airport code: KEF) at anytime on the final day
Looking for another trip to Iceland?  We also offer the following Iceland group tours:
Is This Iceland Trip Right for You?
The focus of this Iceland Northern Lights trip is site seeing with some physical activity. If you are interested in learning about the history of Iceland we recommend partaking in a historical tour in Reykjavik on your first day.
There are a few long drives on this trip due to the remote locations of some of the sites we visit. However, the scenery is absolutely breathtaking the entire time.
The weather in Iceland is notoriously unpredictable and is constantly changing. Proper clothing is required for this trip; you will be provided with a very detailed packing list if you join the trip. If you live in a climate with year round warm weather and do not currently own cold weather gear you will most likely need to purchase a good amount of clothing for this trip.
Frequently Asked Questions
Iceland Northern Lights Itinerary