Iceland Group Travel Dates
Fri, May 26, 2023 – Tue, May 30, 2023
Fri, June 30, 2023 – Tue, July 4, 2023
Thu, July 20, 2023 – Mon, July 24, 2023
Thu, August 10, 2023 – Mon, August 14, 2023
Thu, August 31, 2023 – Mon, September 4, 2023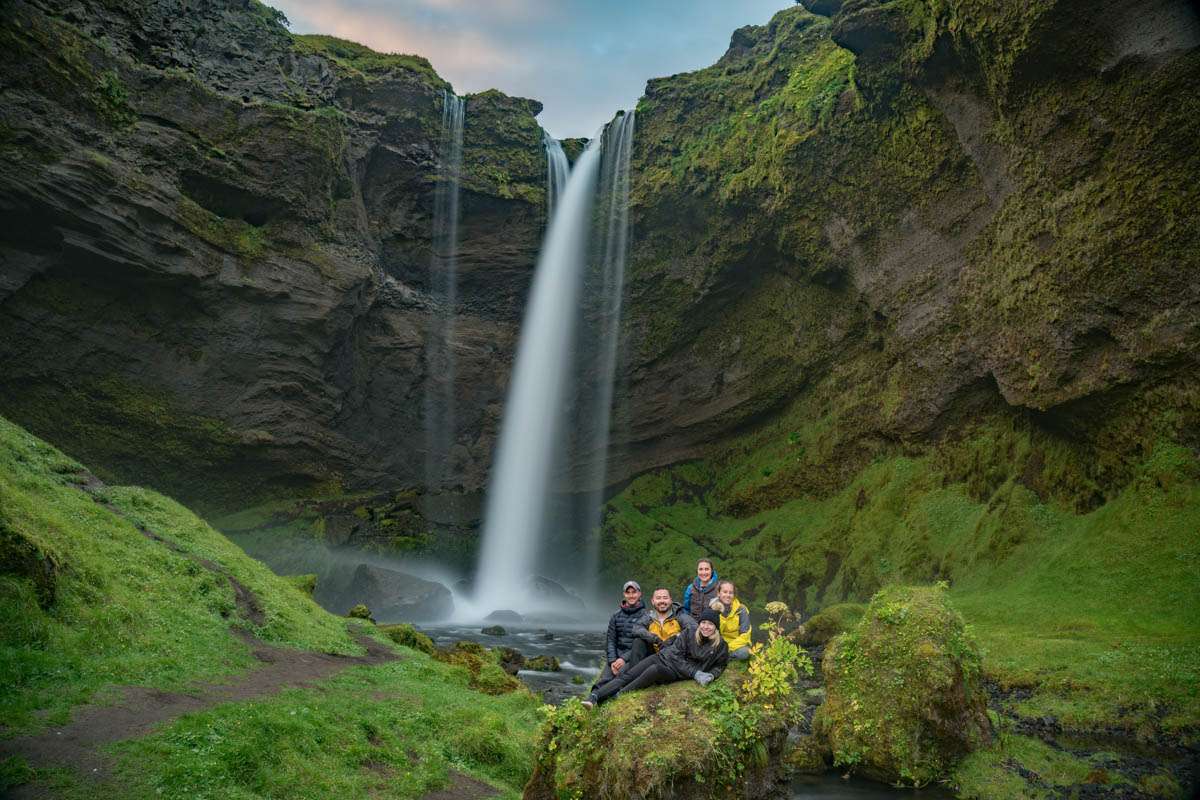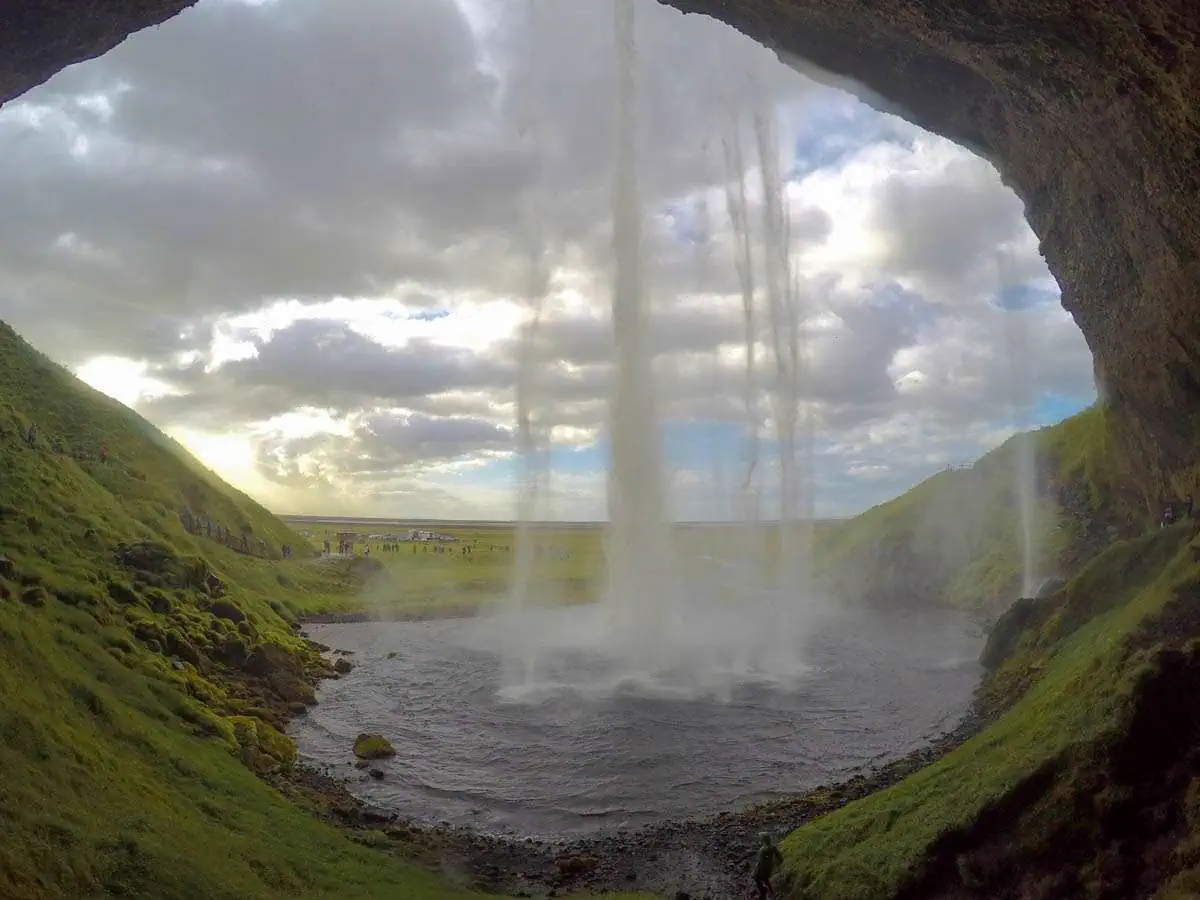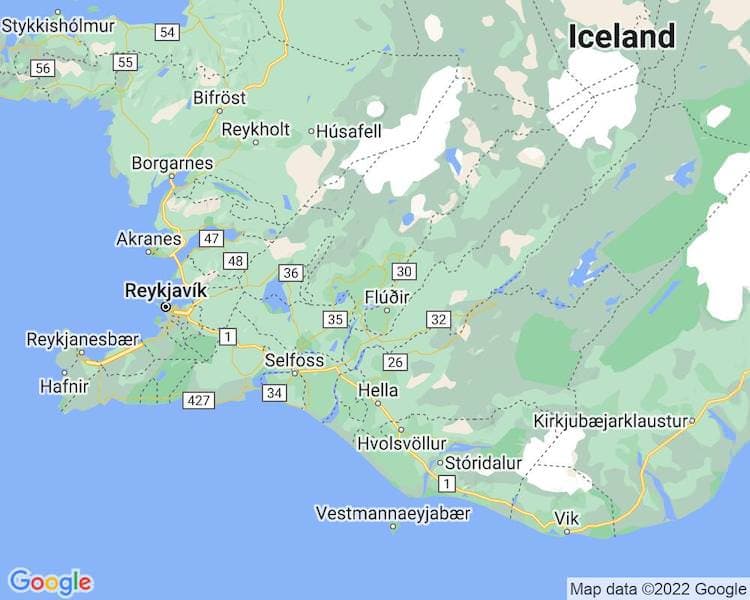 Reykjavik
Thingvellir National Park
Gullfoss Waterfall
Strokkur Geyser
Reynsidranger Sea Stacks
Seljalandsfoss Waterfall
Skógafoss Waterfall
Secret Lagoon (Natural Hotspring)
Dyrhólaey (Volcano Island)
Reynisfjara Volcanic Beach
Landmannalaugar
Blue Lagoon (Optional)
Walking through the Mid Atlantic Ridge: from Europe to Asia in minutes
Watching the Strokkur Geyser erupt
Catching beautiful rainbows by the Gullfoss and Seljalandsfoss waterfalls
Hiking through the volcanic highlands of Landmannalaugar
Exploring the magnificent rock formations on Reynisfjara black sand beach
Relaxing in the world famous Blue Lagoon (Optional)
Glacier hiking on Sólheimajökull (Optional)
Airfare is not included in the price of our Iceland trip. When purchasing airfare please do so as follows:
Arrival: Fly into Keflavik (airport code: KEF) on the first day. If you are signed up for the Blue Lagoon excursion you must land by 8:30am. If you are not doing the Blue Lagoon excursion you may arrive at anytime though we recommend that you land by 4pm (if possible).
Departure: Fly from Keflavik (airport code: KEF) at anytime on the final day
Looking for another trip to Iceland? We also offer the following Iceland group travel tours:
This 5 day summer Iceland tour runs together with our 6 day summer Iceland tour. The difference between the two tours is the Glymur waterfall hike, which is only available on the 6 day tour. Some participants will stay for 5 days while others will stay for the (extra) 6th day.
Is This Iceland Trip Right for You?
The focus of this Iceland group trip is an adventurous and active style vacation. If you are interested in learning about the history of Iceland we recommend partaking in a historical tour in Reykjavik on your first day.
There are a few long drives on this trip due to the remote locations of some of the sites we visit. However, the scenery is absolutely breathtaking the entire time.
The weather in Iceland is notoriously unpredictable and is constantly changing. Proper clothing is required for this trip; you will be provided with a very detailed packing list if you join the trip. If you live in a climate with year round warm weather and do not currently own cold/cool weather gear you will most likely need to purchase a good amount of clothing for this trip.
Frequently Asked Questions
Iceland Group Travel Itinerary