Young Professional Group Travel
Travel with like-minded young adults
International group travel exclusively for young adults
Travendly [trav-end-lee] is a group travel company exclusively for young professionals. Coordinating schedules amongst friends can be hard but it shouldn't keep you from taking that once in a lifetime trip! That's why we plan trips that bring together like-minded young adults to travel the world and form meaningful relationships along the way!

All of our trips are exclusively for young adults ranging in age from 25 to early 40s. With group sizes from 4 to 14 young adults and over 85% of participants traveling solo you'll easily form connections with the other like-minded young professionals. 
We handle the logistics, planning, and coordination so you don't have to! From ensuring safe and clean accommodations to planning a well balanced itinerary we got you covered! All you have to do is relax, have fun, and make memories!
With itineraries in 11 countries around the world, our trips are curated for unique experiences while traveling comfortably. Whether you're looking to hike across mountains and glaciers, relax at the beach, or indulge in local cuisine, we have the perfect trip for you.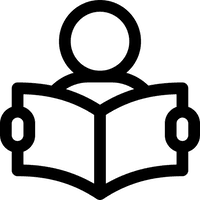 Our group leaders, who will be with you throughout your trip, are passionate about their jobs, travel, and people! Our guides will help you develop meaningful, new connections with the other young adults as well as with the country you are visiting.
Check out our group travel itineraries and pick a country and date that works best for you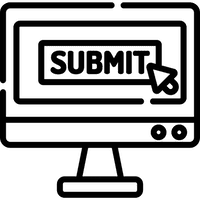 We like to get to know our travelers and make sure you're a good fit for the trip you've picked out and Travendly in general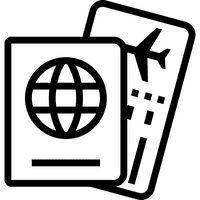 We'll get you ready for your trip with a packing list, group chat, and pre-trip documents. You just need to book your flight and pack your bag!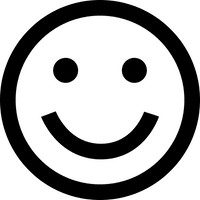 Travel the world and create memories and new friendships with other like-minded young adults!
The group of strangers who all became my friends made the trip worth while. Not having to rent a car, drive, book accommodations, and decide where to go and what to do made this my favorite vacation yet! I truly got to disconnect from work and planning my life. I lived in the moment. That feeling is priceless
As a two-time Travendly alum, I have to say that I love this company! They make it so easy for young professionals to travel with like-minded people by curating amazing itineraries and coordinating accommodations and transportation during the trips. All you have to do is book your flights and enjoy your vacation!
This was, hands down, the best trip I have ever taken. First off, Travendly couldn't have been more organized and easier to work with. There was plenty of communication in the weeks leading up to the trip letting us know exactly what we needed to bring and what to expect all down to the smallest details. Any questions we had were quickly answered either through email or through our trip WhatsApp group.
I had an amazing time which was the goal and I had to very little pre-planning and everything was all set. The price was fair and I felt that I made the right decision to go with Travendly. I also always felt safe as a single/solo female traveler and met other amazing people in the process.
Travendly was the perfect mix of fun and adventure. I was so happy to meet some young professionals that had similar interests as me. I loved the trip size- there were 12 of us and I felt like I really got to know everyone. Prior to this trip, I have never traveled alone before and was a little anxious about doing so [but] after spending a few hours [on the trip] I quickly made friends. Everyone on the trip was so outgoing and friendly.
I was a little nervous as this was my first time traveling without friends or family, but I had an amazing time! The trip was incredibly well-planned and organized. I knew exactly what to pack and each day's itinerary was strategically planned out. We saw so much in the six days we were there, and yet I felt completely relaxed because all the details were taken care of. The group of people I traveled with were great.
Travendly's philosophy and mandate when it comes to traveling are so seamlessly aligned with so many other travelers: to have great experiences with other people, on the road often less traveled. Before even getting to Iceland, I felt like I knew the others in my group. Travendly ensures you're comfortable, safe, and relaxed throughout the entirety of your trip.
I have travelled with [Travendly] twice now and have enjoyed it very much. The guides and staff are extremely knowledgeable about the location. They have finely tuned the schedule to pack in as much as they can. I could never see this much on my own in that amount of time. Having this type of plan for a trip makes it much more enjoyable, especially in this busy world when we don't have time to plan. The food selection especially!
My expectations in all aspects of the trip were far exceeded. Travendly did a great job putting together this trip. The structured activities led by local guides added a lot of value to the trip and made the [experience] feel much more personal and engaging. Our trip leader was also very knowledgeable, organized, and fun. The trip went very smoothly and everyone had a great time together as new friends.
Have questions? We have answers!